07 Nov

Captain Richardson Joins PPSP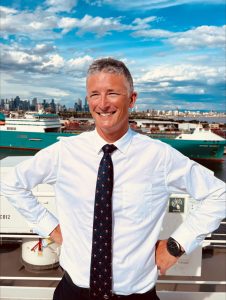 Port Phillip Sea Pilots welcomes Captain Cade Richardson to its roster of elite marine pilots.
Port Phillip Sea Pilots are Australia's most experienced seafarers, and Cade is no exception.
During a 15-year tenure at Brisbane Marine Pilots, Cade served as a company director and Chair.
An experienced check pilot and board director, Cade is an ideal appointment for Port Phillip Sea Pilots at an exciting time of growth and new opportunities.
Cade is a skilful administrator, having been involved in all aspects of a marine pilotage business, including systems development, operations, management and recruitment. Before becoming a pilot, Cade worked as an exempt master on the Australian coast.
We look forward to Cade continuing Port Phillip Sea Pilots' vital work linking Victorian business to markets around the world.